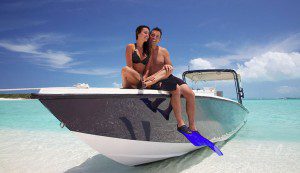 Going Your Way Travel provides a custom honeymoon and destination wedding planning service.  In order to tailor your honeymoon or destination wedding experience to your unique personality and preferences, we'll go over some questions first to get a better idea of what you have in mind.  This gives me the opportunity to get to know you a little better and how you envision your dream getaway.
I'll use your answers to recommend three or four properties with the best reviews that are within your budget.  If you see "the one," great!  If not, that's okay.  I'll listen to what you like or don't like about each recommendation and continue to tailor your choices, until you find the perfect destination.
Usually, only a deposit is due, but you can choose to pay the full balance.  I will send your confirmations via email.  Then, we can focus on your special requests, such as booking  your excursions, spa treatments, etc.
I'll continue to follow up with your reservations, making sure you receive added amenities, such as a welcome gift or free upgrade, and I'm available 24/7 to answer your questions and requests before, during, and after your honeymoon.
Questions?  Contact me anytime!  I look forward to helping you create one of the happiest moments of your life!