I love to explore. The more remote the location is, the better. That's why this week I've uncovered some unique romantic escapes to create an experience that's truly memorable for your honeymoon, anniversary, or just for the fun of it!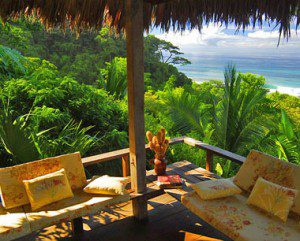 1) Get Off the Beaten Path on the Osa Peninsula, Costa Rica ~ Here you'll find Costa Rica untamed. It's a wonderland of pristine rainforest (one of the tallest in the world), rugged coastlines with some of the best surfing, villages where gold panned from the river is still a common form of payment, and friendly locals willing to show you the best of Osa. It's home of Corcovado National Park, and you can experience exotic nature from the perch of your balcony in the jungle near Drake Bay.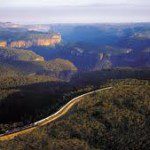 2) Traverse Coast to Coast in Australia ~ Venture across the Land Down Under from Sydney to Perth aboard the 5-day Indian Pacific rail tour. What better way to explore this geographically diverse continent than from the comfort of your own cabin as you glide across the countryside with the love of your life. What makes this journey even better (if that's possible), is that most meals are already included, and you can add stopovers at any of the interesting cities you'd like to explore along the way. If time or budget is an issue, then shorter rail tours are also available.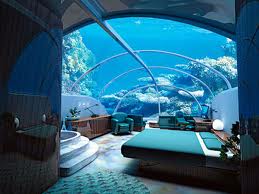 3) Sleep Underwater in Fiji ~ Tie the knot at Poseidon Resort's undersea chapel, and then spend a romantic evening 40 feet under a Fijian lagoon surrounded by luxury and sea life. If you'd rather keep your head above water, choose from 48 overwater bures and beachfront bungalows. With all of your spare time, pamper yourselves with a variety of spa services and gourmet meals or venture out for a submarine excursion or scuba dive.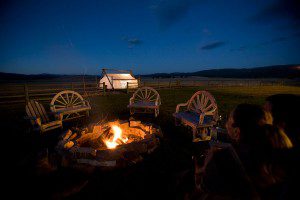 4) Ride off into the Sunset at a Dude Ranch ~ Head to Big Sky Country for an all-inclusive getaway complete with your own cozy log cabin or luxury tent and unlimited activities, such as horseback riding, fishing, hiking, stargazing, or just relaxing in the great outdoors.

5) River Cruise on the Danube ~ If you've pictured yourself in Europe on your honeymoon or for a milestone anniversary, then a river cruise is one of the most relaxing ways to take in the beautiful vistas. River cruising is similar to traditional cruises in that you'll have the opportunity to explore new cities along the way, and you don't have to worry about budgeting for meals, since they're already included in your package. You'll avoid the hassle of traffic jams, as you drift romantically along the Danube, Seine, or Rhone Rivers.
As you think about your next romantic adventure, be inspired! The world is a playground.